The next time you're jonesing for a sweet treat, try this easy Cinnamon Bananas recipe. It's made with naturally sweet bananas, healthy spices like cinnamon and nutmeg and uses a touch of honey.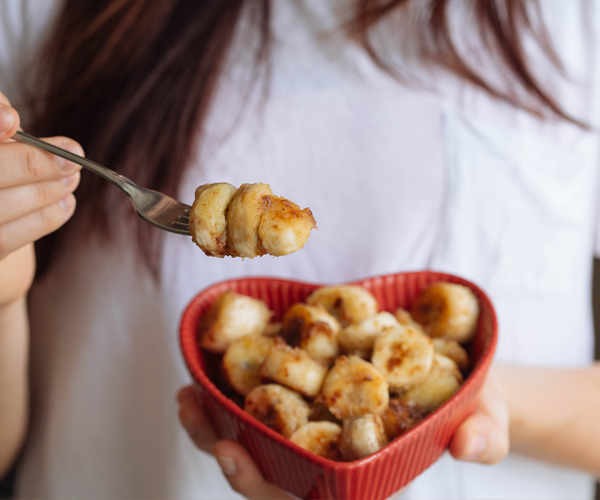 Total Time: 21 min.
Prep Time: 15 min.
Cooking Time: 6 min.
Makes 4 servings, about ⅓ cup each
1 – PURPLE
Ingredients:
2 tsp. raw honey
1 tsp. ground cinnamon
¼ tsp. ground nutmeg
Nonstick cooking spray
2 large ripe bananas, cut into ½-inch slices
Instructions:
1. Combine honey, cinnamon, and nutmeg in a small bowl; mix well. Set aside.
2. Heat medium nonstick skillet, lightly coated with spray, over medium-high heat.
3. Add bananas; cook, gently stirring, for 2 to 3 minutes.
4. Add honey mixture; cook, gently stirring, for 2 to 3 minutes, or until bananas are well coated and soft.
5. Serve immediately.
Tip: Use a nonstick coconut spray for additional flavor.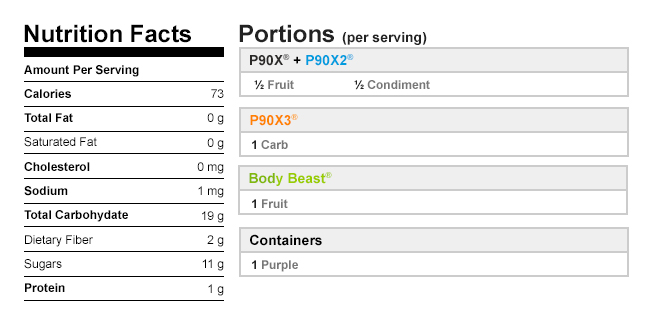 Send me my FREE workouts!
By submitting your email, you will receive an email with instructions on setting up your free account and access to a week of free workouts! Once you have access to the workouts, you will be emailed the meal plan.